Brittany Short, Project Director, Connect in Elkhart County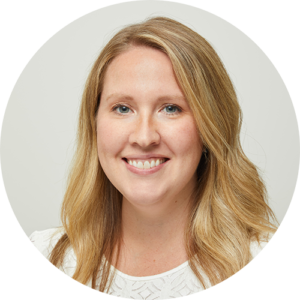 Brittany Short is the project director of Connect in Elkhart County, an initiative of the Community Foundation of Elkhart County that seeks to connect, expand and activate the county's trail network.
Prior to joining the foundation in April 2022, she was president of the Friends of the Pumpkinvine Nature Trail, Inc. board of directors. In that role, she led land negotiations and acquisitions, trail development activities, and maintained and expanded important relationships with municipal partners. She continues to be the project manager for closing the final gap in the Pumpkinvine trail.
She and her husband, Spencer, have owned and operated a bike shop in Middlebury together, for the past 11 years. They have two children.
She holds a bachelor's degree in organizational leadership from Goshen College.
She enjoys spending time with family, being outdoors and traveling.