Get outside and explore all that Elkhart County offers!
Visit our events page for more details.
Stay tuned for more joint events and activities that help you explore Elkhart County's trails and parks.
Thank you for all your support! We couldn't do what we do without the commitment of our valued community partners. Together, we're making a difference.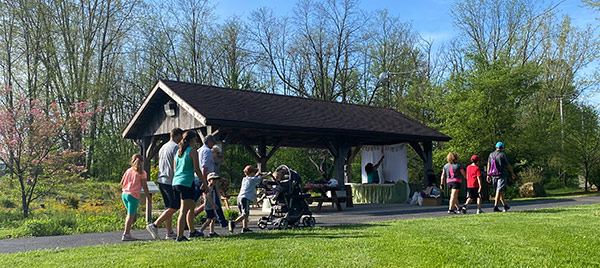 SAVE THE DATES: 
May 8 | Ridge Run & Roll (Middlebury)
June 17th | Pumpkinvine Bike Ride (Goshen)
August 12th | Pedal Party (Wakarusa/Nappanee)

August 19th | Quilt Garden Ride (Elkhart)
The goal of Connect in Elkhart County is pretty simple: Grow Elkhart County's trail network from 68 miles to 130 miles in the next 10
Read More »
Elkhart's River Greenway Trail is nearly complete and is an exciting and important piece in connecting both our local and regional trails and pathways. The
Read More »
Dear Friends, Six months ago, I stepped into a new role as director of the Community Foundation of Elkhart County's trails initiative. Elkhart County is
Read More »