Get outside and explore all that Elkhart County offers!
We are committed to accelerating the growth of our trail network and the diversity of amenities and destinations it connects.Visit our events page for details on opportunities to join us.
Stay tuned for more events and activities that help you explore Elkhart County's amazing trails, parks and pathways.
Thank you for all your support! We couldn't do what we do without the commitment of our valued community partners. Together, we're making a difference.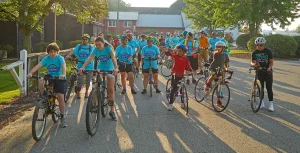 We are delighted with the turnout at the Pedal Party in August. The response to, and genuine excitement for the future of a trail linking
Read More »
This summer, we asked people at our events to fill out surveys that can help guide our work of trail-building. One lucky survey participant would
Read More »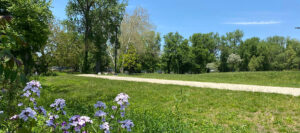 Measuring usage of a trail relies on devices that count someone passing through a single spot. Trail counters in Elkhart County saw a remarkable 340,000
Read More »
Thanks for a great summer! Stay tuned here for upcoming events in the future!